Food is Culture.
Itineraries of taste and sensations will lead you to discover the history that passes through the hands and on the papillae of this land. With its millenary history, made up of foreign dominations and peoples that mix, culinary traditions from all over the Mediterranean basin find synthesis in the gestures and recipes of Trapani cuisine.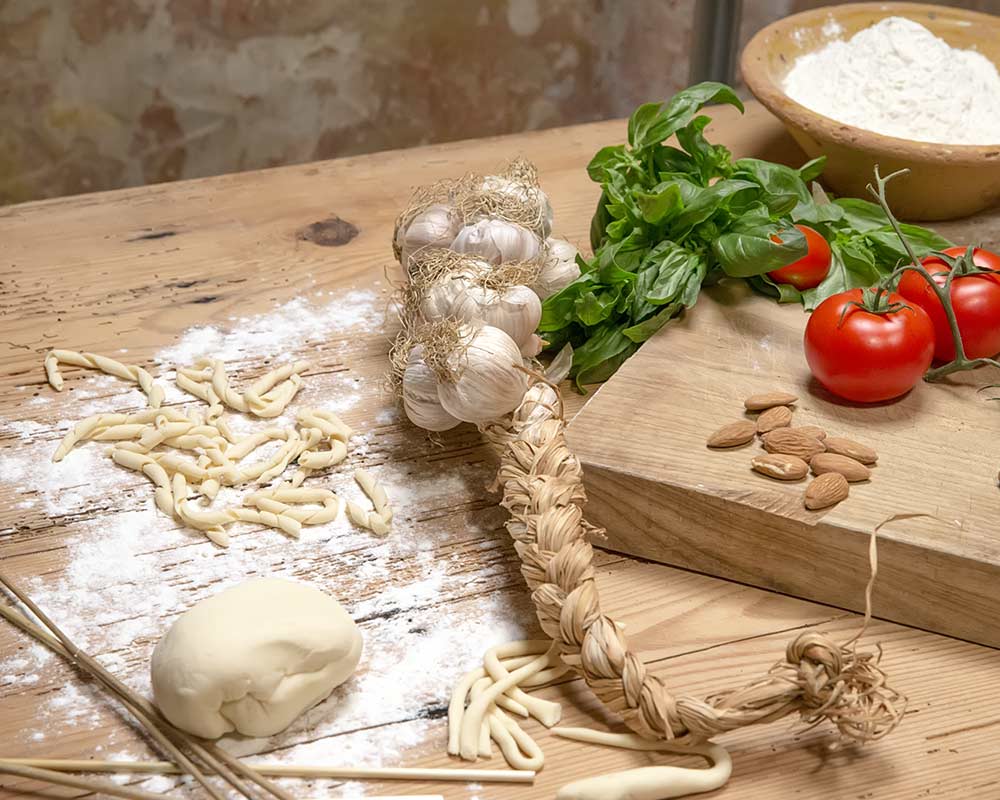 Traditions that celebrate excellent ingredients.
The typicality of Trapani cuisine takes shape on the tables of houses and restaurants thanks to traditional dishes that are the legacy of Sicily's past. Fish Cous Cous is the emblem of this mixture of Mediterranean flavors and traditions expressed in the combination of exceptional raw materials.
Other recipes have always been handed down intact. Do not miss Busiate, a very original shape of spiral woven pasta, seasoned with the typical Pesto alla Trapanese, made only with local ingredients: Nubia Garlic, basil, tomato, almonds, Trapani salt and a round of oil.
To conclude the meal can not miss the desserts. Pastry masters, Sicilians delight the most refined palates. The almond cakes and the Genovese of Erice, the cannolo, the cassata and (why not?) a refreshing Sicilian granita.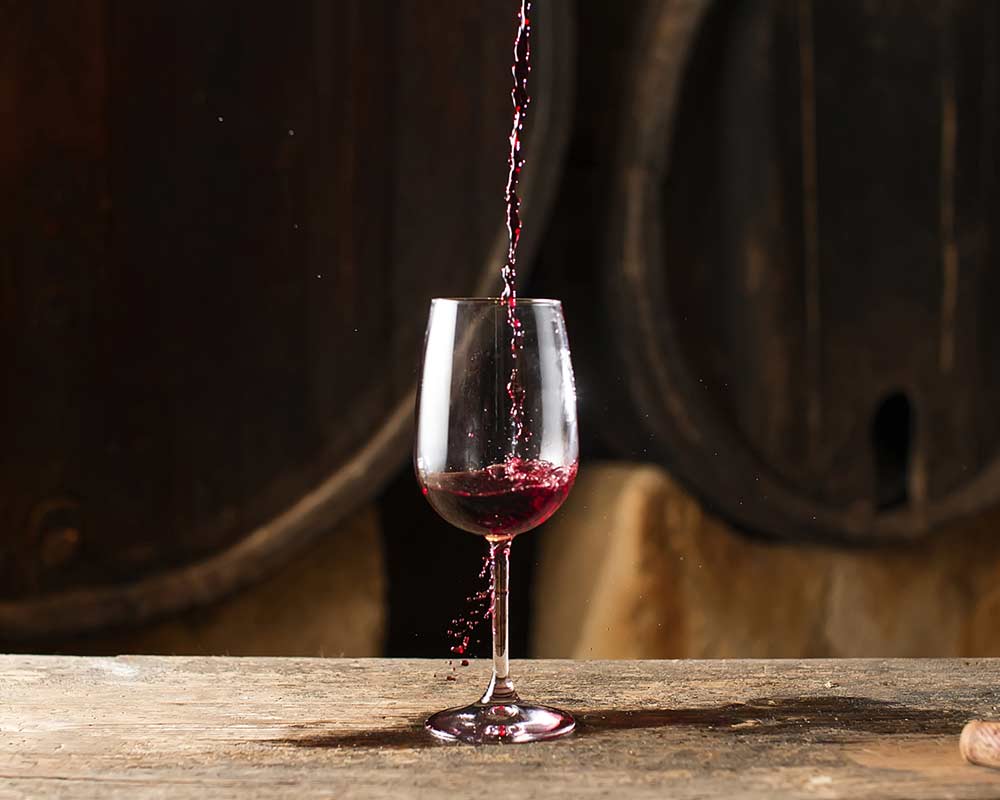 • If the food satisfies the palate, the wine of Sicily delights the senses and the mind. With the largest vineyard area in Europe, Trapani is awarded the title of land of wine. The characteristic terroirs are cultivated with native and international vines to experience their uniqueness in the national and international wine scene. Grillo, Insolia, Nero d'Avola, but also Marsala, Zibibbo and Passito di Pantelleria. What a wonder and what a joy for the senses!
The Sicily of Taste
Trapani is a concentrate of emotions starting from its delicacies of the kitchen. Do not miss any pleasure of the table to fully enjoy your holiday.